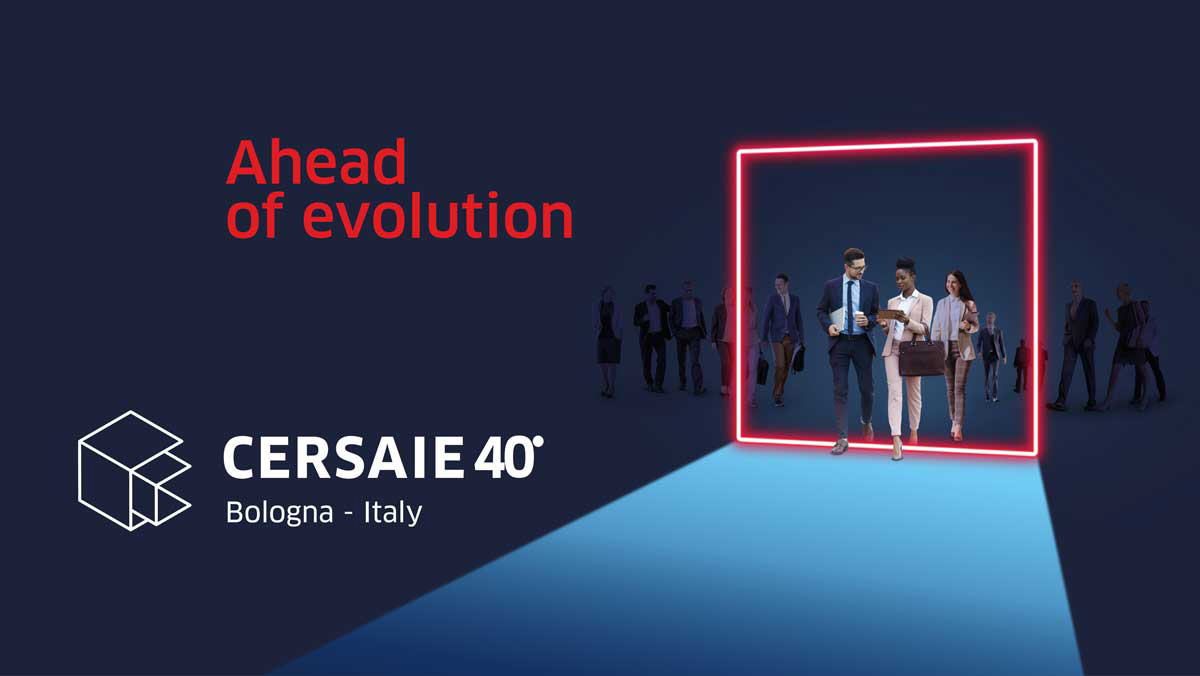 The event, which will be held in the halls of the Bologna Exhibition Centre from 25 to 29 September 2023, is the most eagerly awaited international appointment for those involved in the design and technology of surfaces - ceramic and other materials - and in the bathroom furnishings sector. At the last edition, more than 91,000 visitors took advantage of the opportunity to meet colleagues, industry experts and representatives of leading companies and to establish new partnerships.
Discover with us some great reasons to attend the show: exhibitors, events, professional updating.
Exhibitors at the 40th edition of Cersaie
There will be 630 exhibiting companies from all over the world, ready to present a preview of the latest trends in surfaces and bathroom furnishings for the design of architectural spaces.
In the 15 exhibition halls of the Bologna Exhibition Centre, professionals, contractors and operators of the sector will be able to appreciate the most innovative products of internationally renowned companies in the field of design and touch the characteristics of the various products: tiles and large format slabs for floors and walls in ceramic and other materials, bathroom furniture, fireplaces, saunas, designer taps, bathtubs and sanitaryware.
145,000 square metres at your disposal to establish business relationships and boost your business.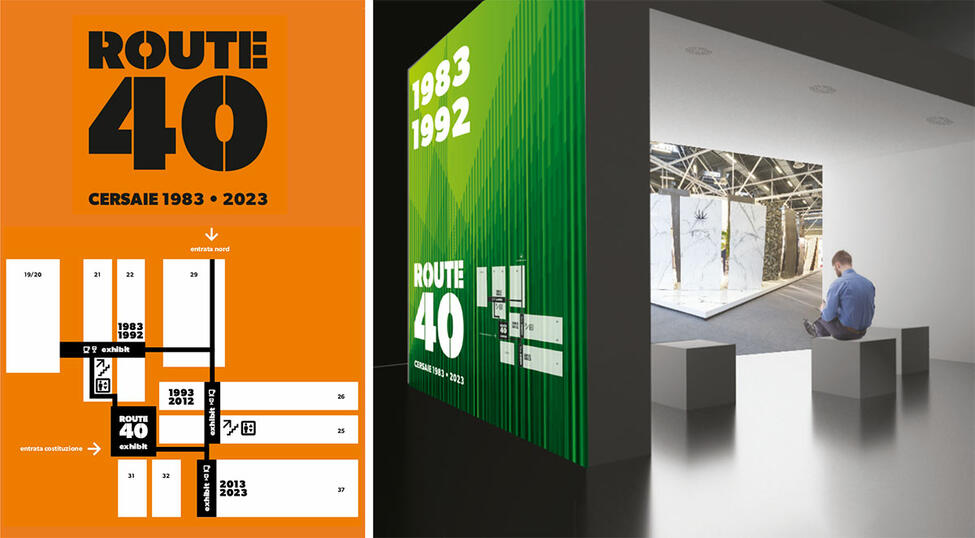 Route40 – the route to celebrate 40 years of Cersaie
Cersaie has always been the place where the ability to innovate and anticipate the times is translated into events and products, where creativity takes shape and the ideal living space of tomorrow is designed.
On the occasion of its 40th edition, Cersaie will host an exciting journey through 40 years of evolution, focusing on the design and technology of products and companies that have made history.
The Route40 installations in the Services Centre, Galleries 21-22 and 25-26 and Mall 37 will allow visitors to retrace the key moments of these four decades and observe the major changes that have taken place in design, production, culture and society.
The aim is not purely philological or nostalgic, but to show how Cersaie has always been at the forefront, presenting products and projects that have shaped the market and design.
The Architecture Gallery and Tile Town for your professional development
Special attention is given to those seeking professional development or training.
Visit the International Ceramics Exhibition and attend the conferences of the "Building, Dwelling, Thinking" cultural programme held at the Architecture Gallery. The Tiling Town also has a special training area where you can enjoy ceramic tile laying demonstrations.
Cersaie is un unmissable opportunity for those who want to renovate their homes
If you are looking for ideas for renovating your home, "Cersaie Designs your Home" is the place to be. An open space on Thursday and Friday in Mall 29, where designers from interior design magazines will be on hand to offer free advice.